Alimak Group is a global provider of sustainable premium height solutions. With presence in more than 120 countries, the Group develops, manufactures, sells and services vertical access and working at height solutions with focus on adding customer value through enhanced safety, higher productivity and improved cost efficiency. Alimak Group's portfolio of brands consist of Alimak, Scanclimber, Tractel, CoxGomyl, Manntech and Avanti.
Industries
Alimak Group's products and services focus on four key industries: Facade Access, Construction, Industrial, Wind and Height Safety & Productivity Solutions.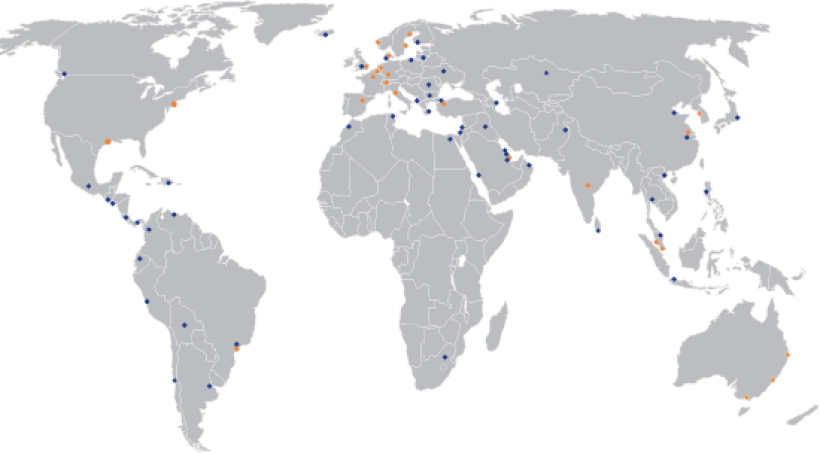 Alimak Group across the world
Alimak Group has a global network of own sales offices and distributors, in over 100 countries. The global organisation puts Alimak Group close to the customers, ensuring good knowledge of their business, long-term relationships and high service quality.